LEGO™ Railion stickers for LEGO™ 3677 Red Caro Train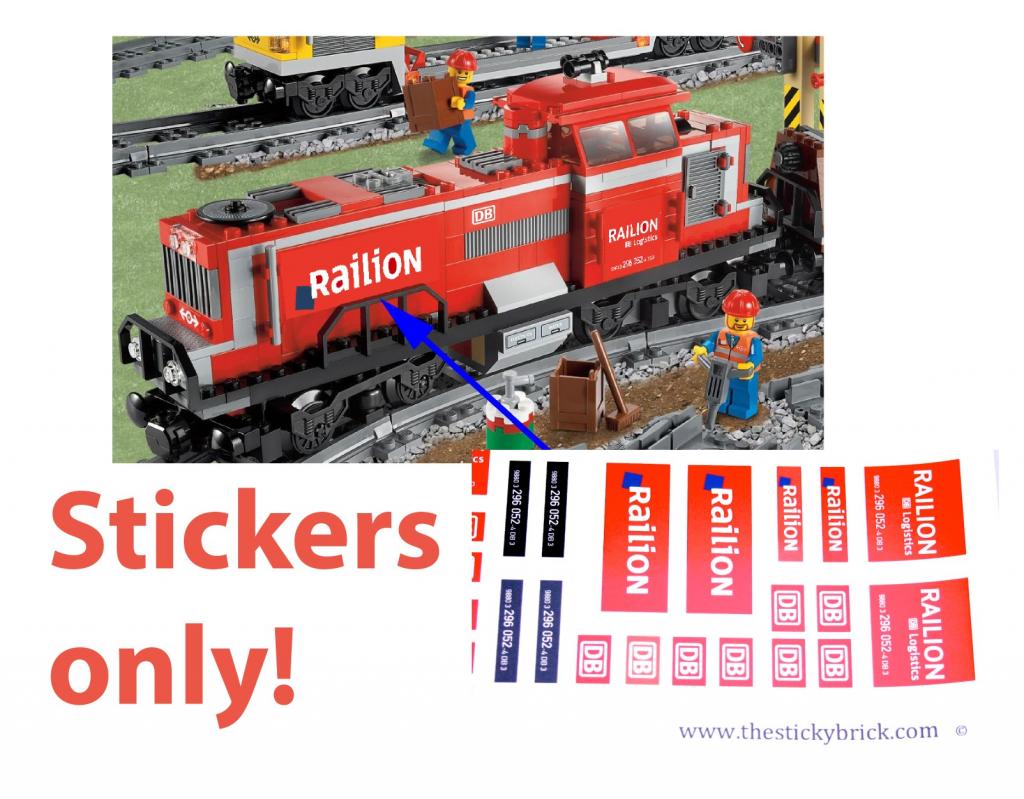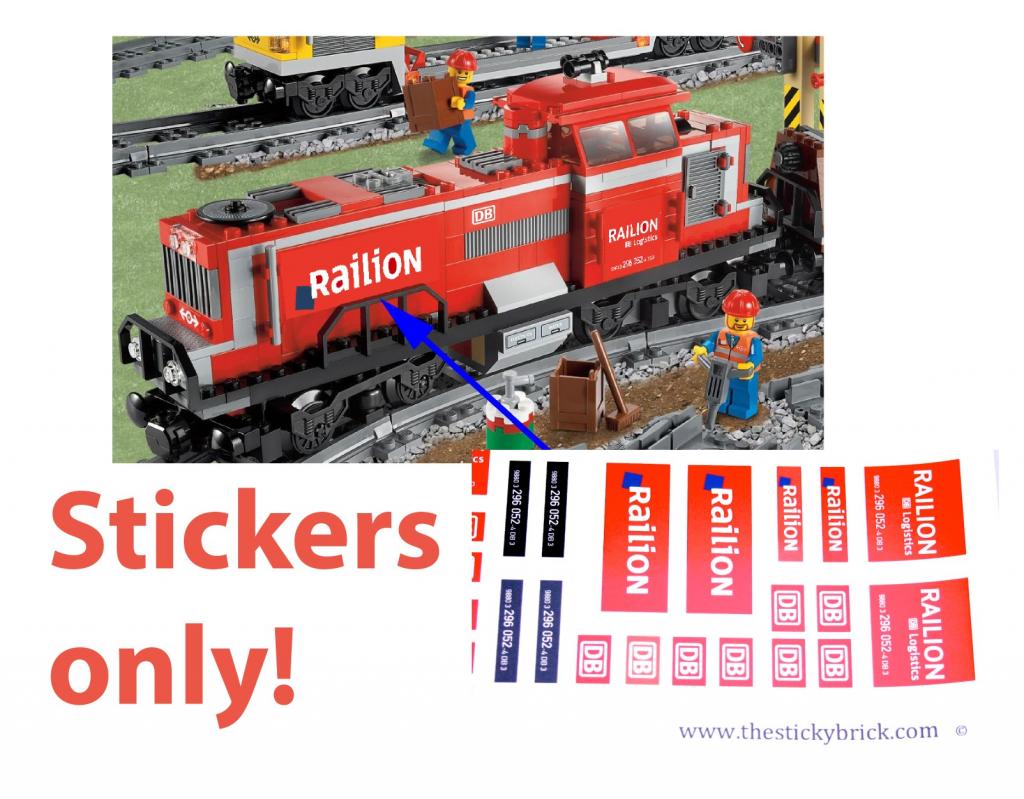 LEGO™ Railion stickers for LEGO™ 3677 Red Caro Train
These stickers are specifically designed for the LEGO™ 3677 Red Cargo Train set to make it into a realistic German Railion train. The original train developed by LEGO™ was a generic red cargo train.
Shipping cost: Calculated at checkout.
Stickers are uncut and require an adult to cut with very sharp scissors or hobby knife and straight rule. Stickers printed on high quality Kodak Glossy sticker paper with high quality glossy Canon inks. Color matching is very good but can NEVER be perfect. Even stickers produced by LEGO™ are not perfectly color matched for all bricks and in all lighting conditions.