LEGO™ CSX Hopper Instructions and Stickers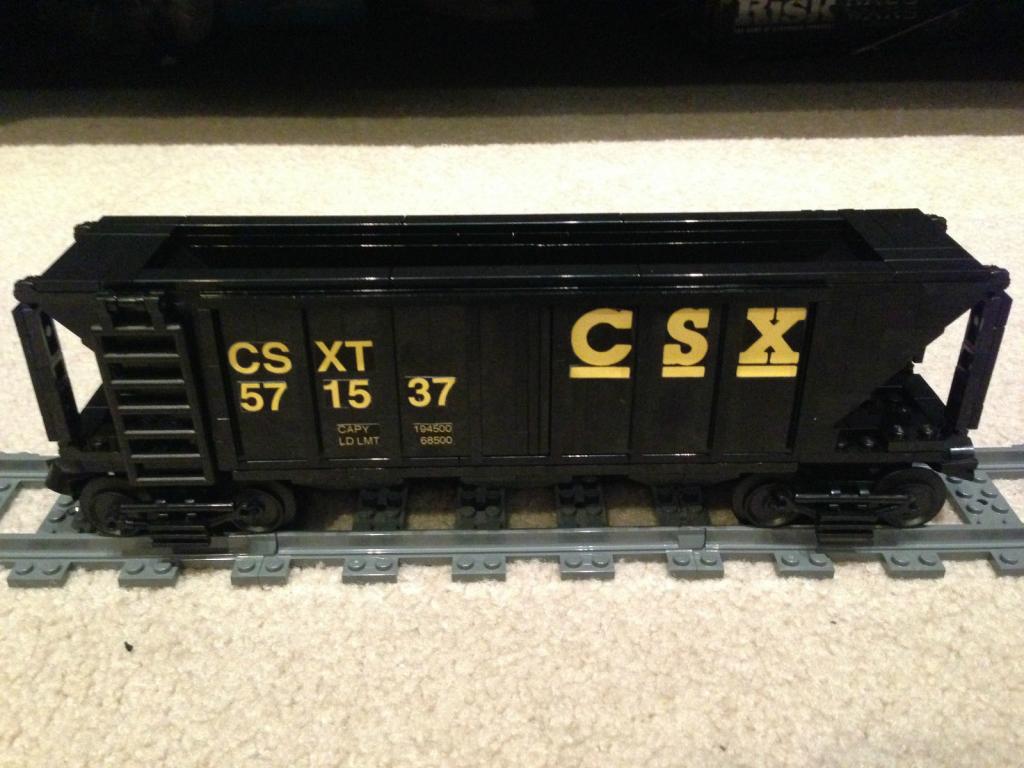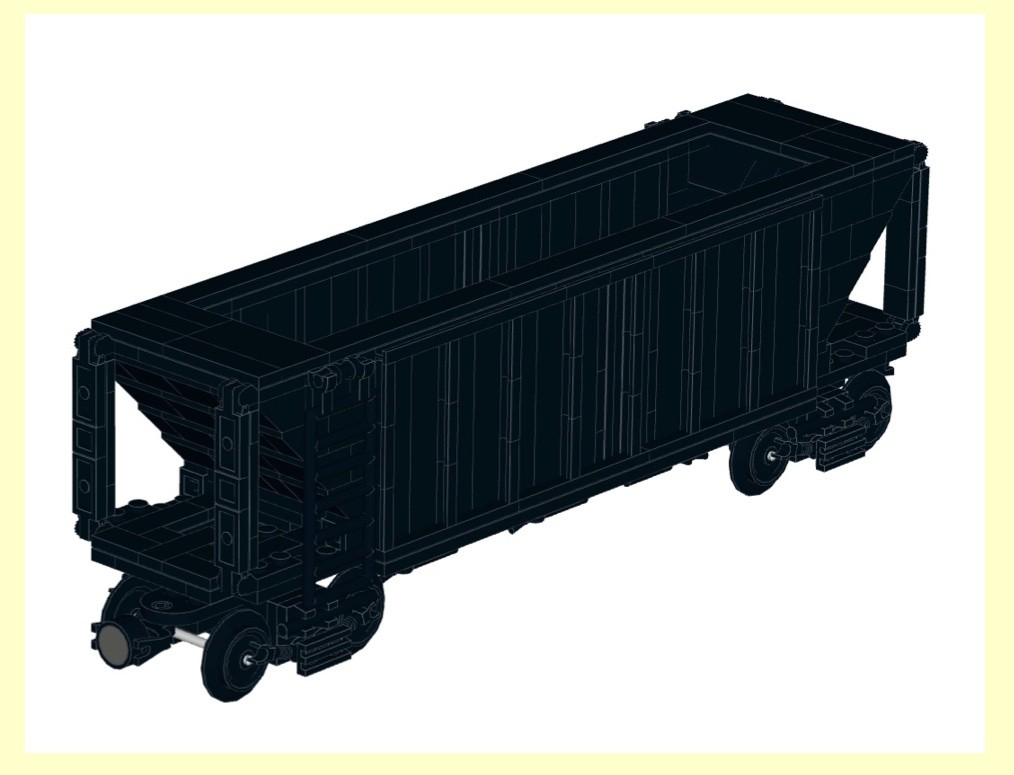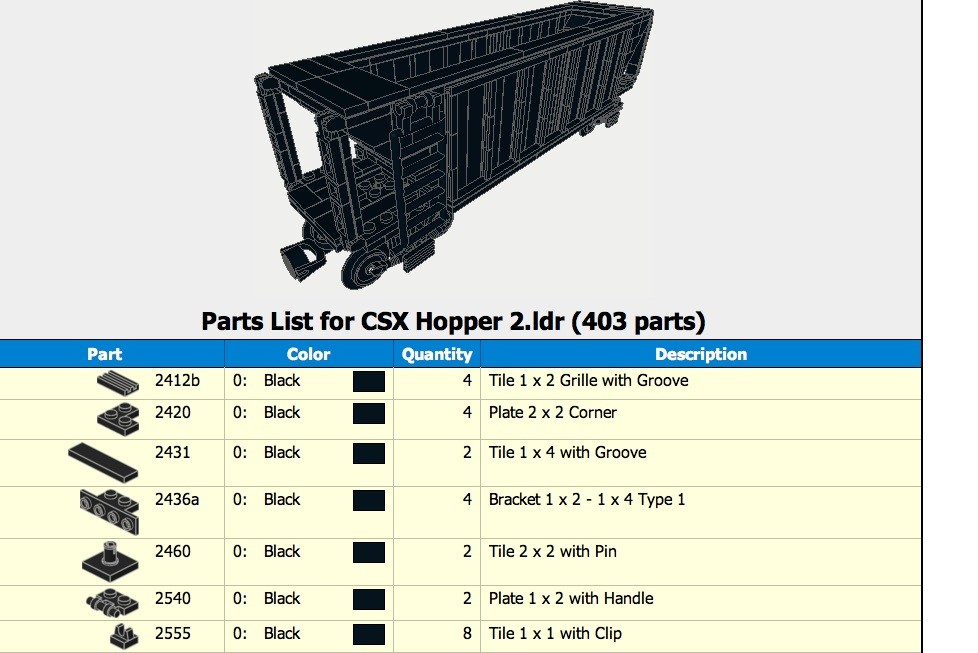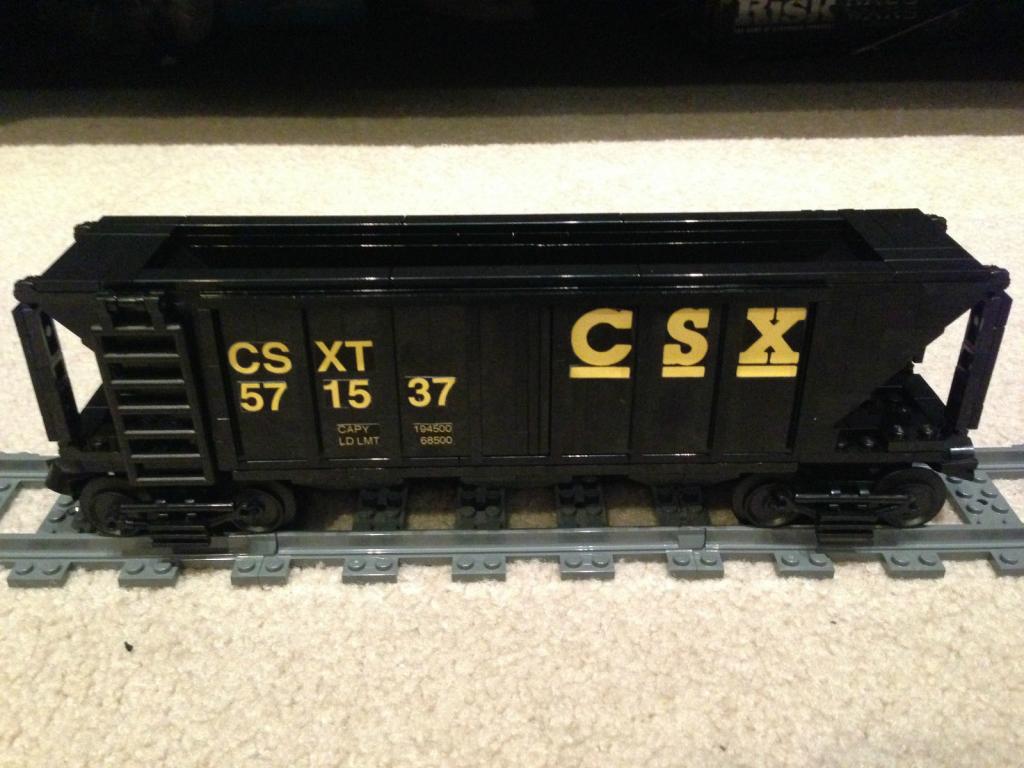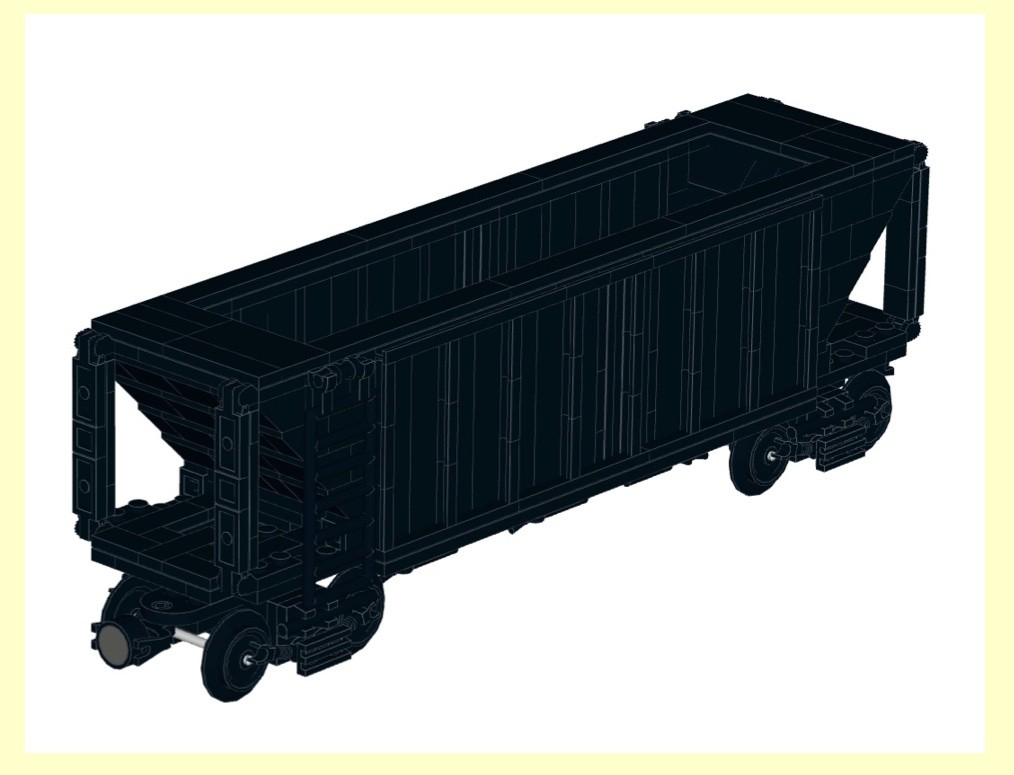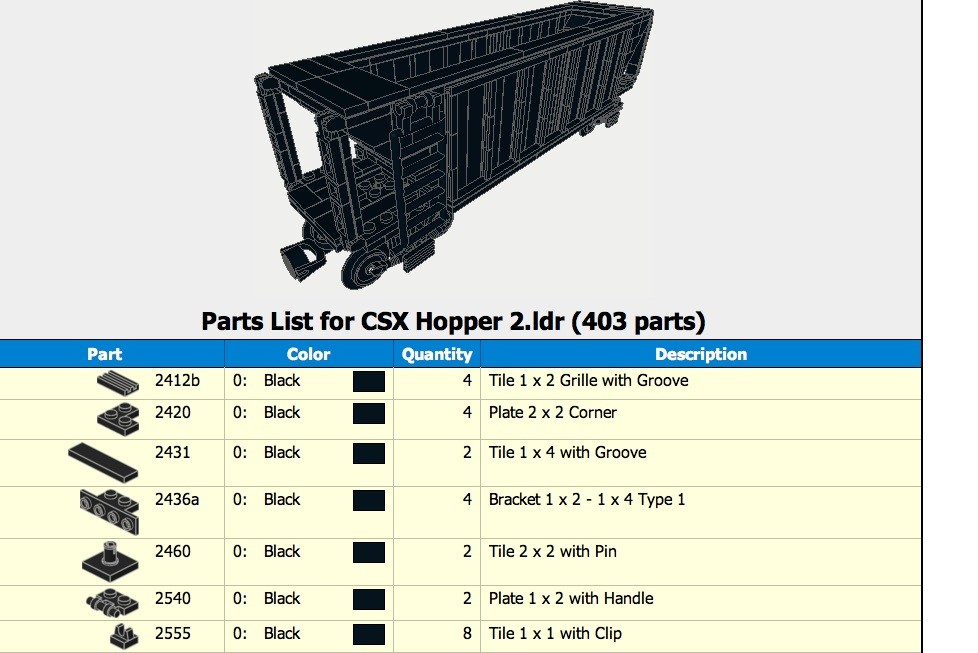 LEGO™ CSX Hopper Instructions and Stickers
Up for sale is an instructional PDF file and custom stickers to make a 2 CSX train hoppers/gondolas.
You will receive:
•PDF file on a CD-ROM. Compatible with Mac and Windows.
•HTML parts list with part number and color and quantity.
•XML file you can upload to Bricklink to create a "want list" which will compile all the pieces needed for this hopper car.
•text parts list which is all text.
•Parts list in the PDF file itself. So many parts lists!
•Custom stickers to make 2 CSX Hopper Cars.
Please see photos of sample pages from the PDF/parts list/xml file.
YOU WILL NOT GET ANY LEGO BRICKS!
Requires 403 bricks per car.
•Shipping: calculated at checkout.
Shipping cost: calculated at checkout.
Stickers are uncut and require an adult cut them with a sharp pair of scissors.