Custom CSX Stickers for LEGO™ 60052 Cargo Train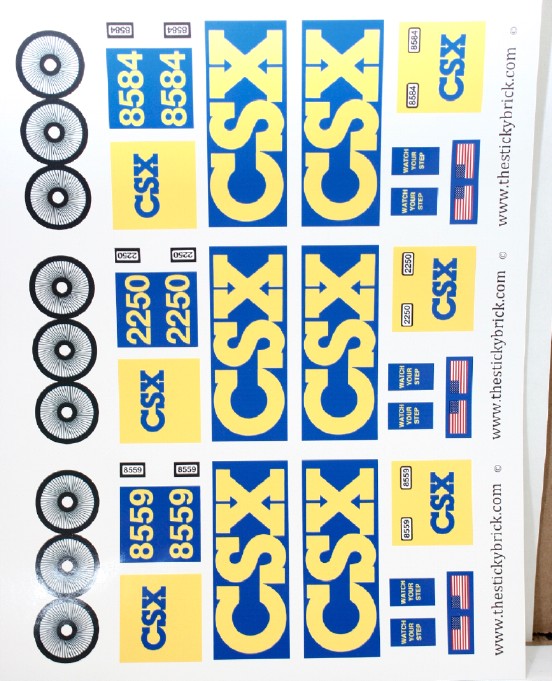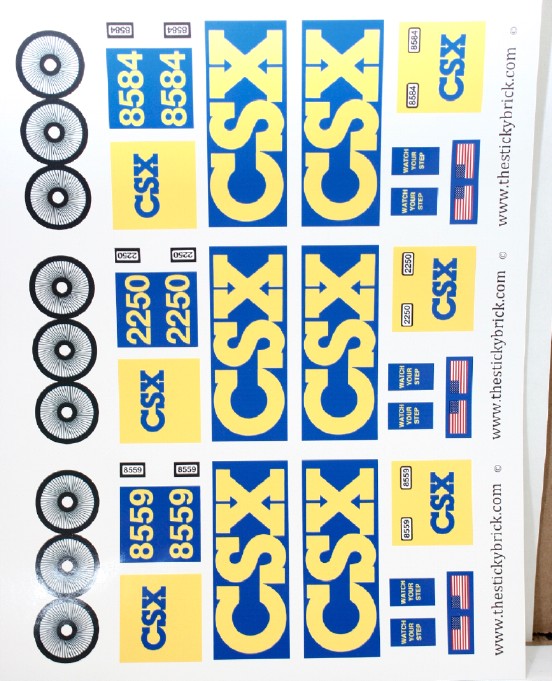 Custom CSX Stickers for LEGO™ 60052 Cargo Train
These stickers were designed specifically for the LEGO™ 60052 train to turn it into a CSX train. The stickers that come with the 60052 train is sorta lame, aren't they? Yeah, I know. So put my stickers on it.
July 12, 2016 UPDATE: I now have two additional numbers to add to this item. So the total three train numbers available are 8559, 2250, and 8584. You must choose which number you'd like using the drop-down menu when purchasing. Thanks.
Shipping cost: calculated at checkout.
Stickers: Stickers are uncut and require an adult to cut with very sharp scissors or hobby knife and straight rule. Stickers printed on high quality glossy sticker paper with high quality glossy Canon inks. Please see the photo regarding color matching.