Amtrak Engine and Carriage Stickers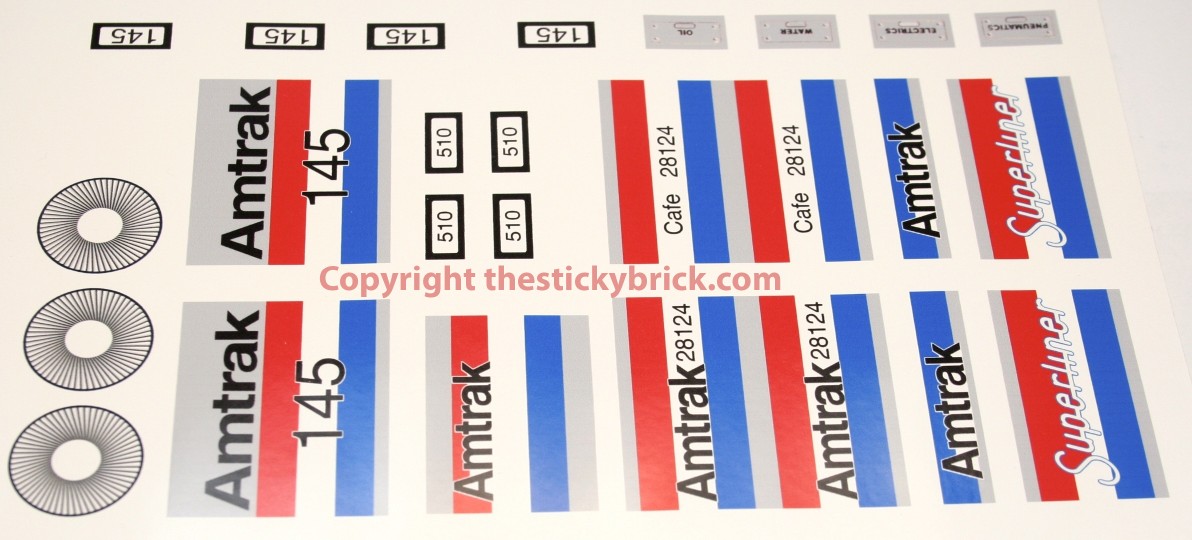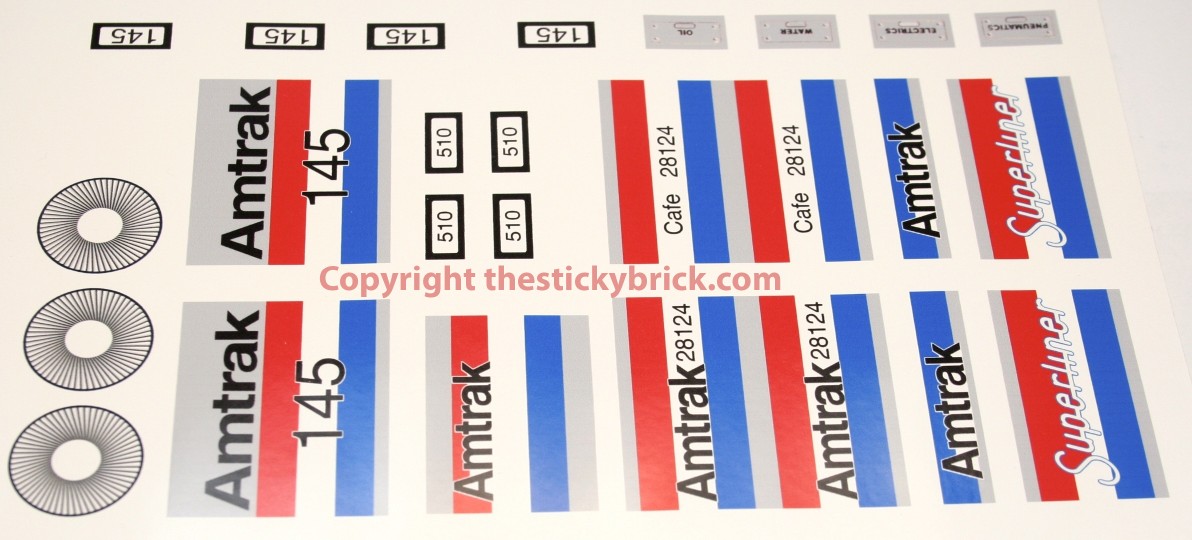 Amtrak Engine and Carriage Stickers
Each sticker set contains enough stickers for an Amtrak locomotive and an Amtrak passenger car or baggage car. I designed the stickers for a specific customer and decided to make it available for everyone who designs something similar. The colored red/white/blue piping is 2 plates thick. There's a set of stickers that's only for the bottom of the carriage car and therefore only has the blue portion. The gray is so you can cut into it and it will blend into your train. The gray is "Light Bluish Gray." Designed for adult collectors who know where to put things. One of them is a "cafe" car.
All the stickers have "510" small numbers because I was lazy. I also give the true numbers also.
Stickers: Stickers are uncut and require an adult to cut with very sharp scissors or hobby knife and straight rule. Stickers printed on high quality glossy sticker paper with high quality glossy Canon inks.
Shipping cost:
Standard shipping to the United States: $2.50 base +$0.50 for each additional item.
Standard shipping to the non-United States: $7.00 base +$0.50 for each additional item.