LEGO™ 6375 Shell Service Station stickers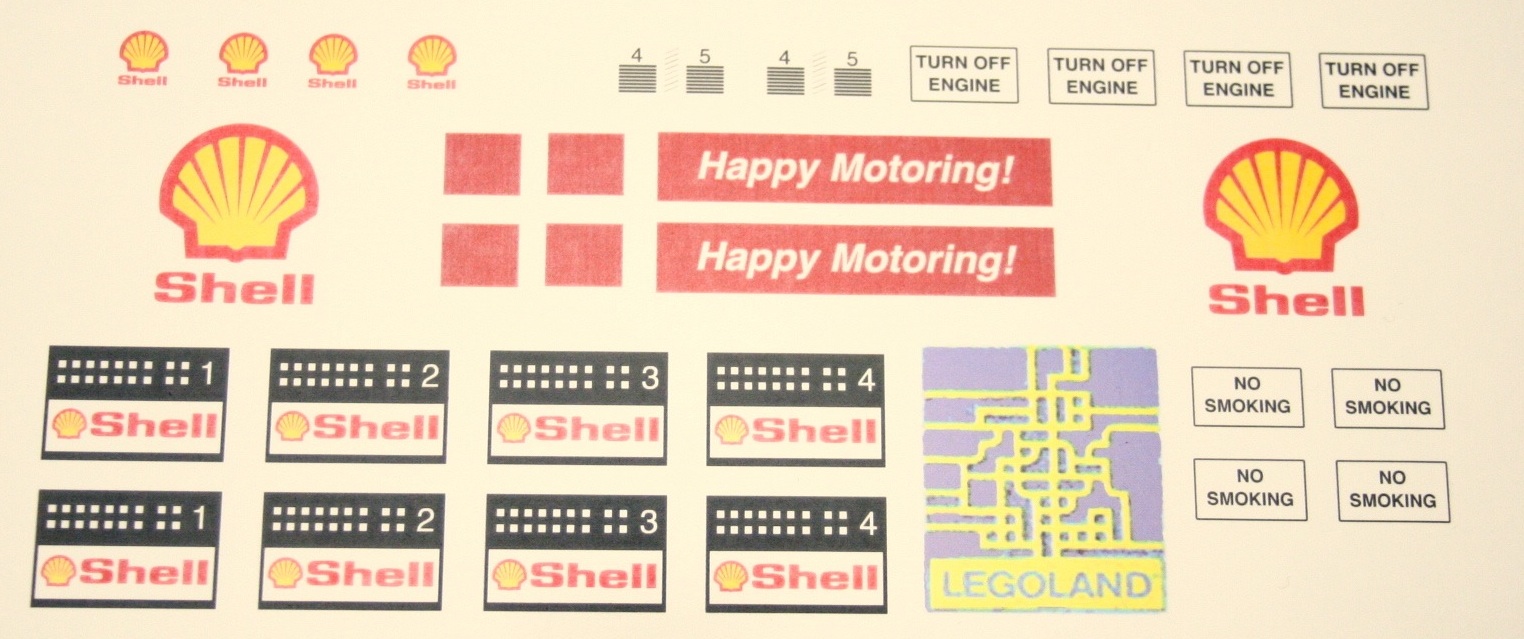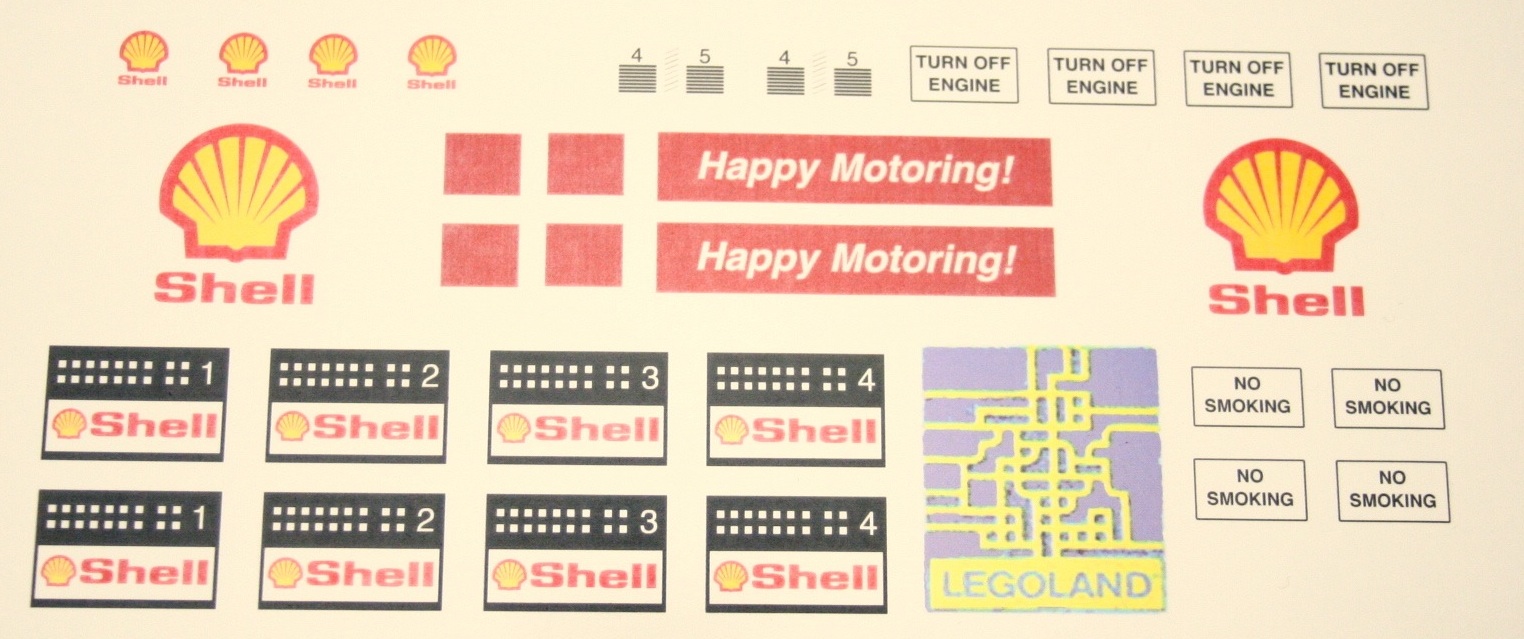 LEGO™ 6375 Shell Service Station stickers
These stickers are designed to fit the LEGO™ 6375 Exxon Service Station. However, this is for a Shell station. If you'd like the Exxon stickers, please see my other products. You can find the instructions for this set on various websites such as Brickset.com. Sorry the photo is so horrible, the white balance is all wrong. You can be assured that the paper is actually white and not pale yellow.
Shipping cost: Calculated at checkout.
Stickers: Stickers are uncut and require an adult to cut with very sharp scissors or hobby knife and straight rule. Stickers printed on high quality glossy sticker paper with high quality glossy Canon inks.