Custom CSX Stickers for LEGO™ 60052 Cargo Train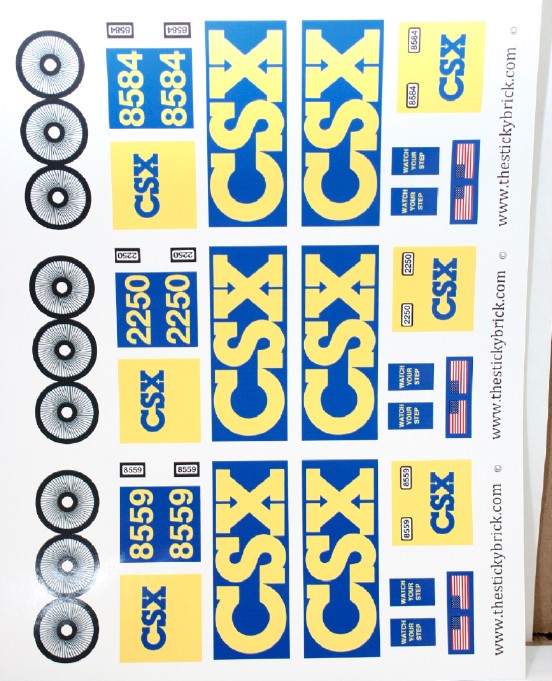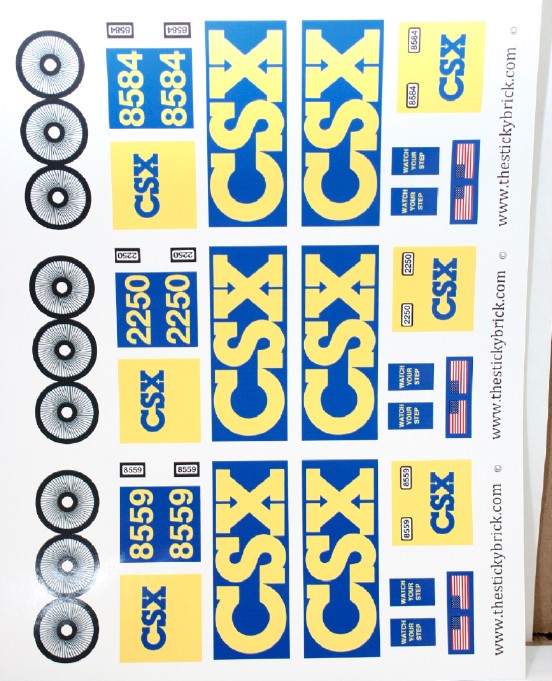 Custom CSX Stickers for LEGO™ 60052 Cargo Train
These stickers were designed specifically for the LEGO™ 60052 train to turn it into a CSX train. The stickers that come with the 60052 train is sorta lame, aren't they? Yeah, I know. So put my stickers on it.
9/22/16 update: I have now updated the stickers to include three total train numbers. Each purchase will get you one variety only. Please select the train number you want from the pull-down menu.
Shipping cost: Calculated at checkout.
Stickers: Stickers are uncut and require an adult to cut with very sharp scissors or hobby knife and straight rule. Stickers printed on high quality glossy sticker paper with high quality glossy Canon inks.