Starbucks Van and Stand Instructions and Stickers for LEGO™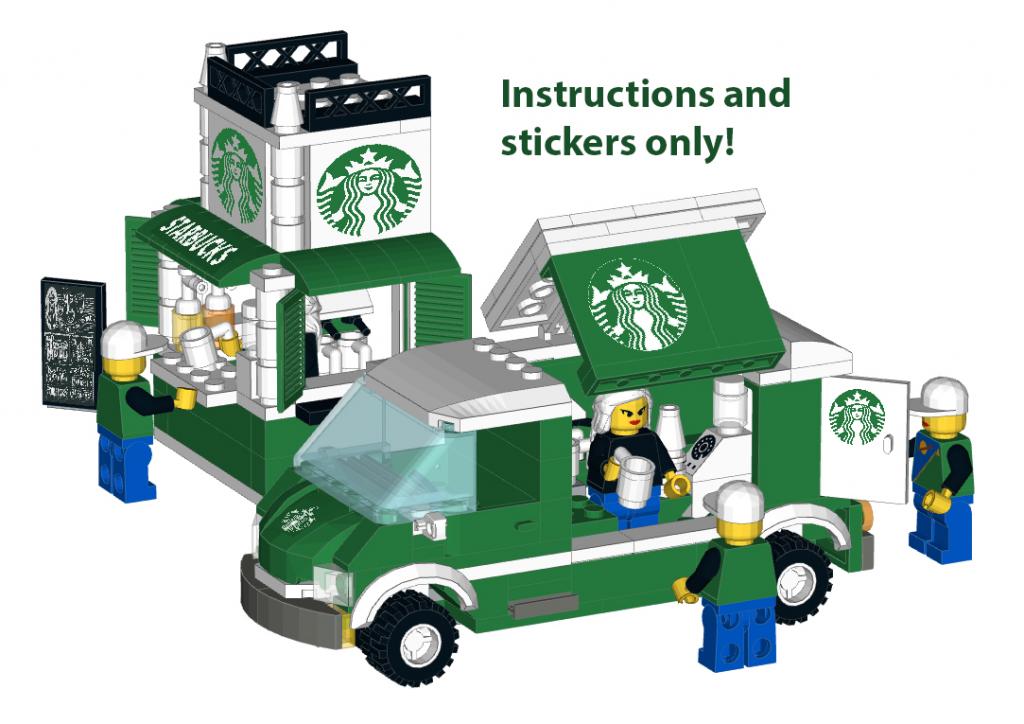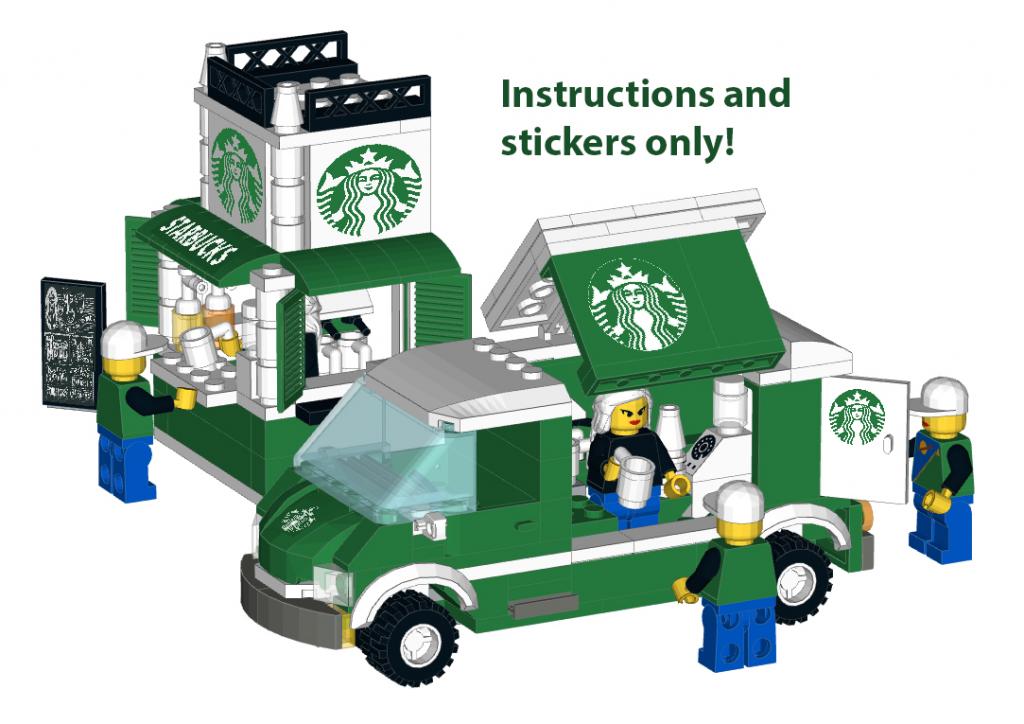 Starbucks Van and Stand Instructions and Stickers for LEGO™
Instructions and stickers to build a LEGO™ Starbucks van and stand. You will receive a download url via e-mail to download the PDF and files via Dropbox (registration with Dropbox is NOT required). The stickers will arrive in the mail.
Instructions include:
•Step by step instructions in PDF format for both the stand and truck. PDF format is universal and can be opened in Mac and Windows.
•XML parts list that can be uploaded to Bricklink. Will also provide an XML file in text format that can be opened in MS Word.
•HTML parts list that shows a photo of each part, part number, color.
•You will receive a PHYSICAL download card with the url where to download the files. The url changes constantly so please download it as soon as possible. I can NO LONGER SEND files over email as eBay no longer allows this.
•Cool details such as blenders, syrups, and an espresso machine with authentic levers that turn and you can place cups underneath the lever.
Stickers include:
-Enough stickers for one stand and one van. All stickers can be seen above. Some features include stickers for two minifigures with green Starbucks aprons, a STRBUX1 license plate, chalkboard menu, etc.
–Stickers are uncut and require you to cut them with a hobby knife or a sharp pair of scissors.
Shipping cost: calculated at checkout.
Stickers: Stickers are uncut and require an adult to cut with very sharp scissors or hobby knife and straight rule. Stickers printed on high quality Kodak Glossy sticker paper with high quality glossy Canon inks. The clear glossy sticker paper is made by a Japanese company that makes high quality art supplies.